Submitted by
webmaster@esn.sk
on 15/06/2015 - 22:44.
New semester always means new welcome week for us, so as usually we worked hard to prepare awesome welcome week for you. There were many events from Monday till Sunday and because our erasmus students are really awesome and love fun, they attended all of them! Each of them was fun and you were able to get to know each other, talk to ESN members, make new friends and many memories.
So how did it look like? Let's start from Monday.
On Monday you started your welcome week journey with matriculation ceremony.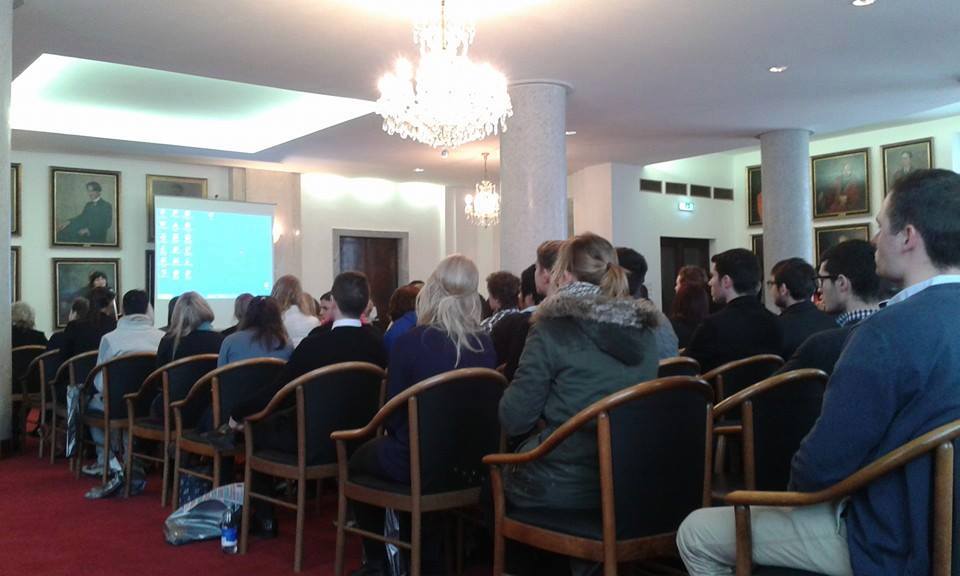 After that, in the evening we met to show you our yummy slovak food! Most of you picked our national food, which is Bryndzové halušky (potatoe dumplings with sheep cheese), but not all of you liked it and were asking us how can it be our favourite food lol. On the other hand slovak beer and famous slovak drink Kofola were success.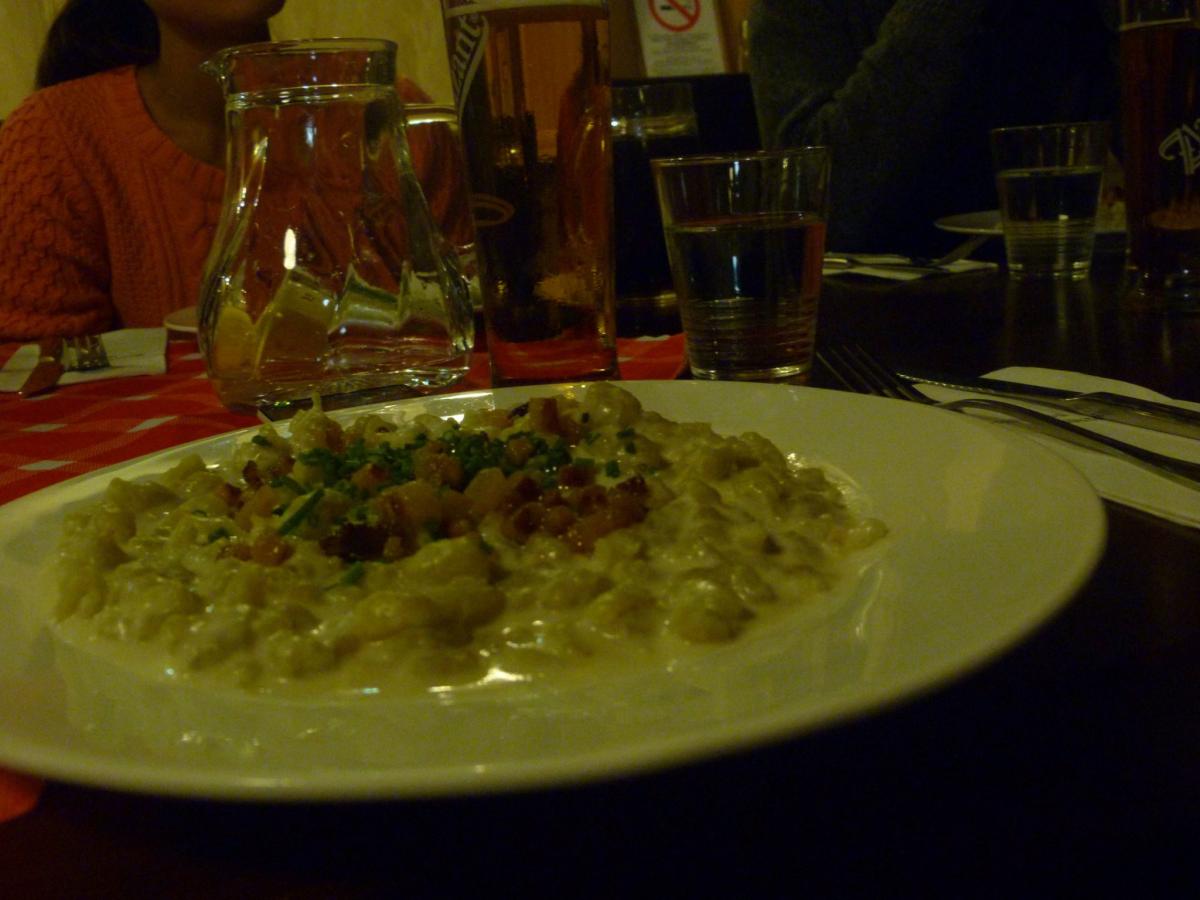 While eating you got to know each other and so we could continue to another day and another event :)...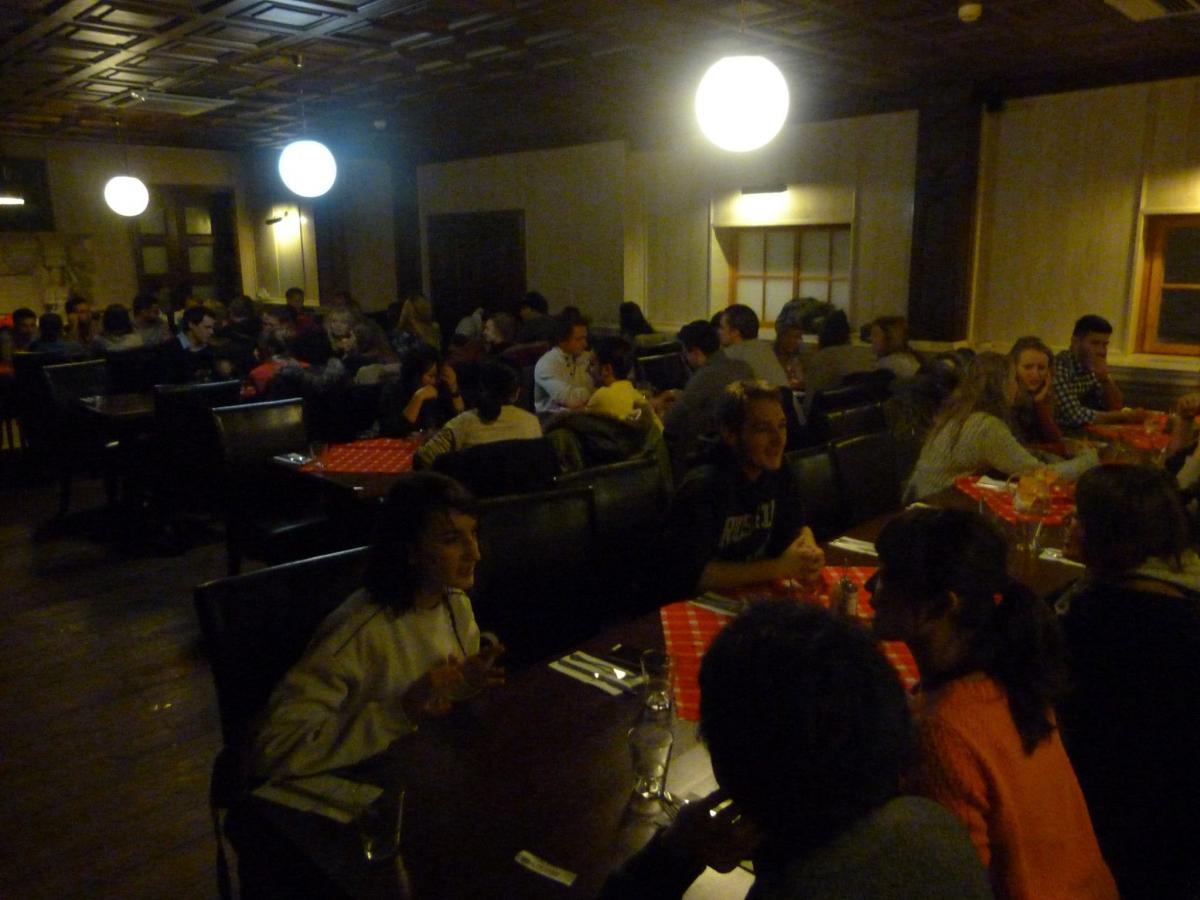 On Tuesday we gave you a chance to have a city tour, take photos of Bratislava and we showed you some beautiful places while talking about them. During the walk there were many discussions about Tuesday evening. Why so? Your first party was about to start at 8pm! I guess everyone was looking forward to it.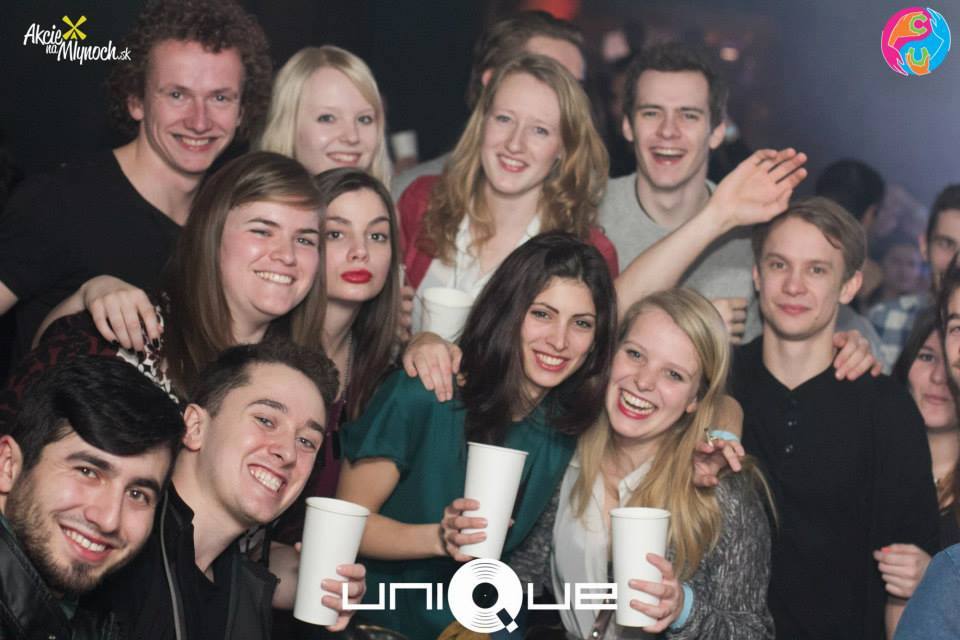 Not only you guys, who came here for an erasmus enjoyed the night but also ESN members were trying to have fun with you and so they did! Dance, drinks and music...is there a better combination to have fun with new friends?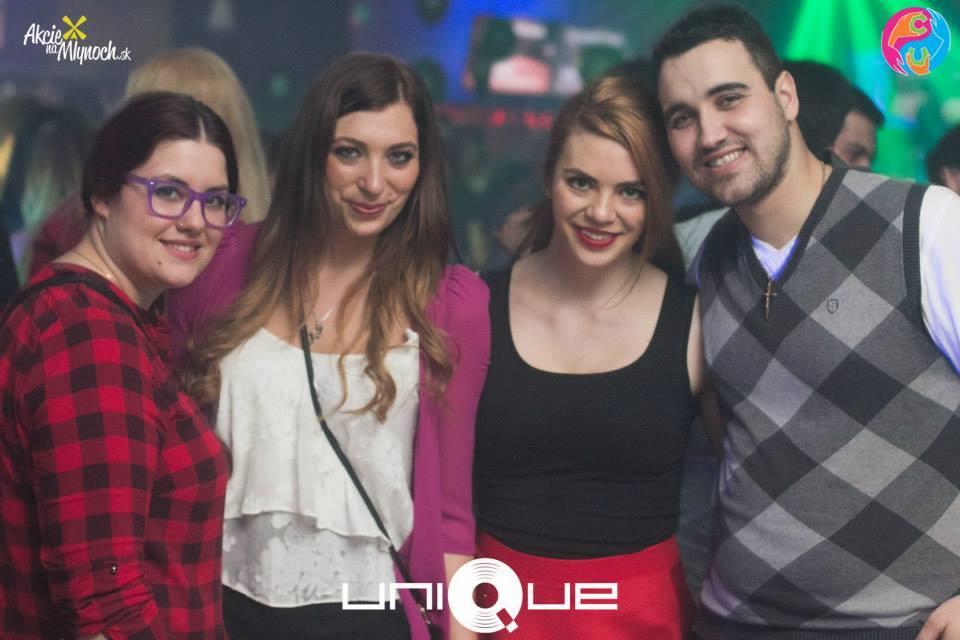 After a good sleep we relaxed after Unique party, on Wednesday in the evening at shisha aura night. On Thursday - another party, another events and another night full of fun. So what did we do?
The Thursday afternoon started with ice skating at river park where some of you came, but most of you got interested in laser tag. Space arena full of games where you could play for 2 hours.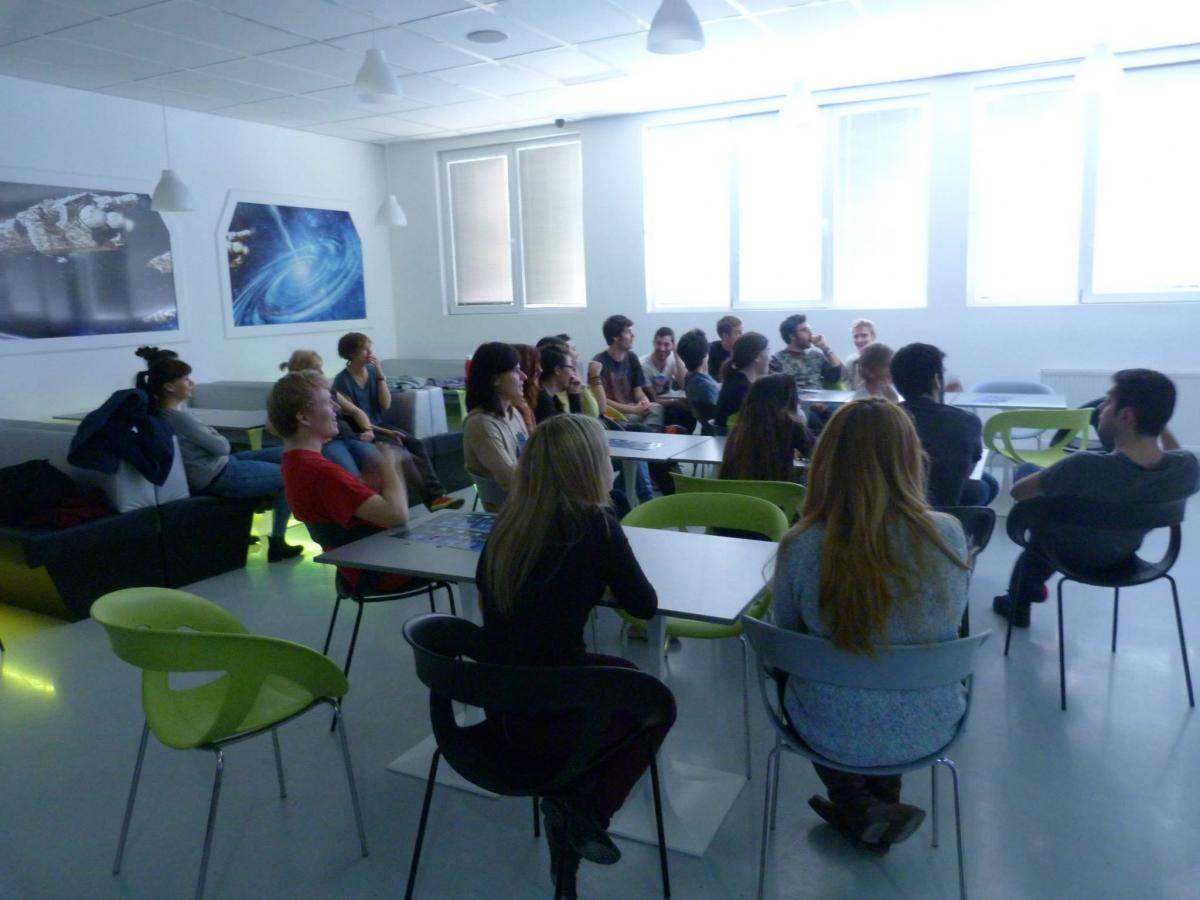 The instructor was very nice and so she showed you a video with tips how to play laser tag! Sooo many of you came and some of you didn't have a chance to play laser tag more than once, so we decided to make this event more often!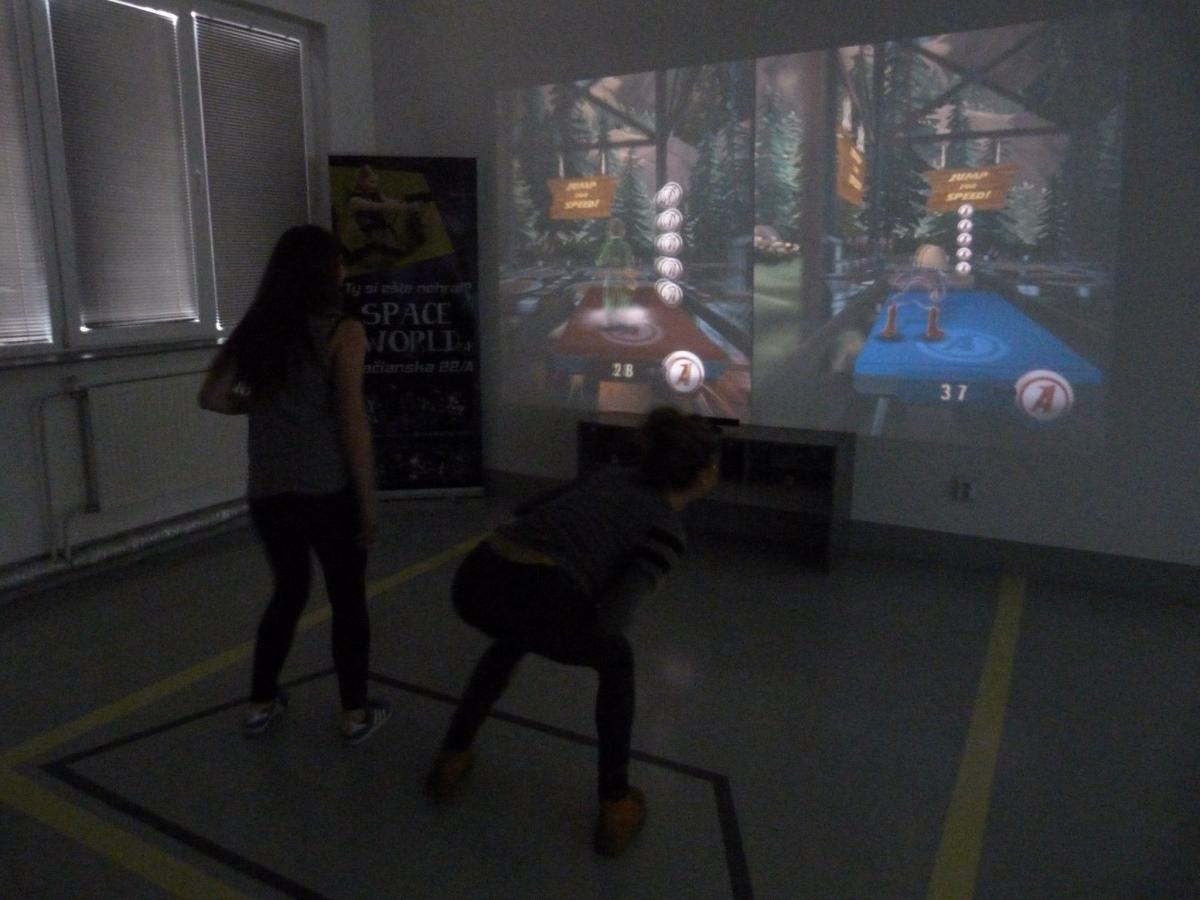 Not only laser tag had many people waiting, but also games where you could run, fight or show your friends how great you are in many discplines!
And for people who didn't like those games and wanted to spend some times waiting for laser tag, they played billiard or table football!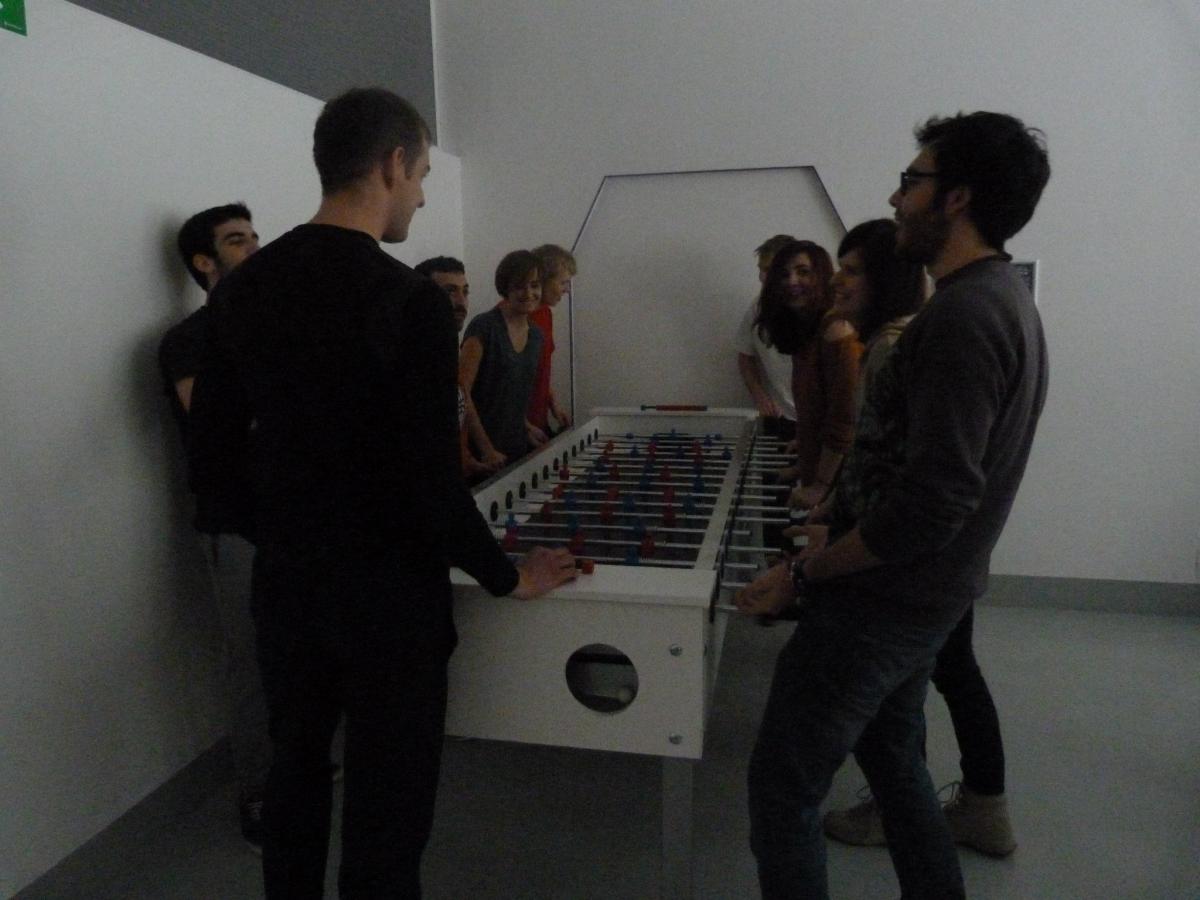 Aaaand the next one was barathon + boat party! Of course all of you went home to get ready for it! So the only question that's left for me to ask...how did you like the slovak alcohol? Was it hard to handle? Haha!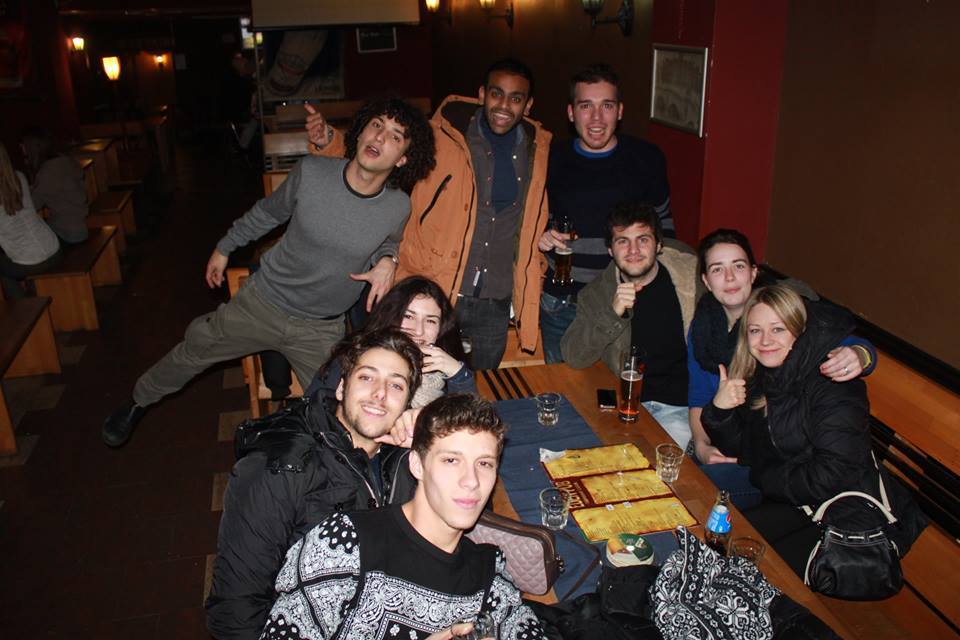 Such a short time and walking a lot...I hope that girls listened to ESN CU and didn't take high heels...ouch. And for those who wanted to continue with some afterparty, the next station was boat party!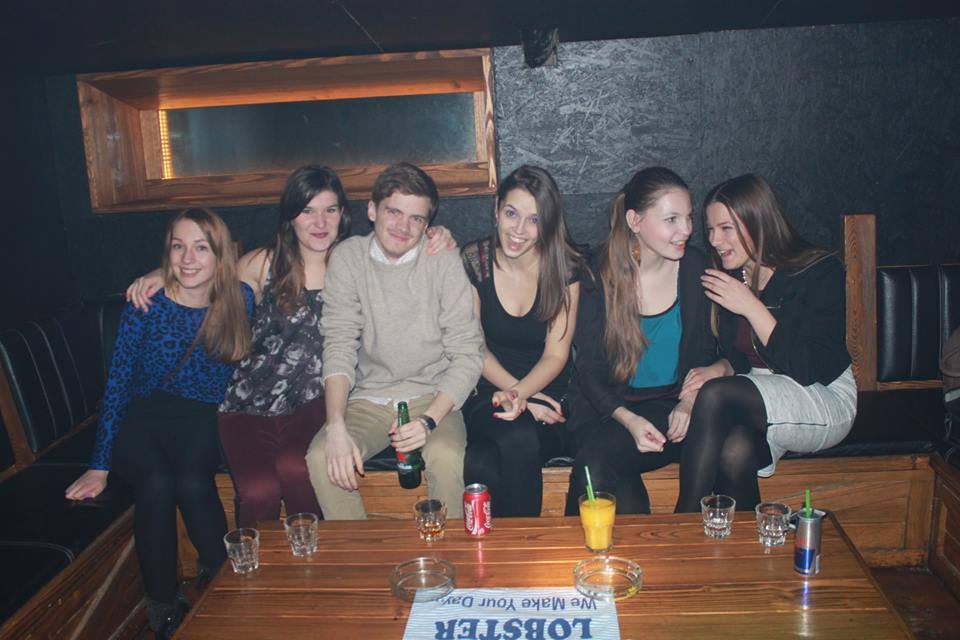 Did you like boat party? I always do! You know that pirate feeling while drinking on a boat watching a river? Nah?
Next day, Friday came and many of you came to enjoy your night in KC Dunaj, with great DJs from Canada and UK and a free welcome drink - Jagermeister + redbull!
 Great music, great atmosphere and great drinks..right? But Saturday is coming, you were getting tired and so the sport event was almost impossible for many of you.
This semester the theme for Erasmus Run was cooking! We kept all games hidden from you because that's what it is about, Erasmus Run is a big surprise! Anyways people who came, I hope you enjoyed!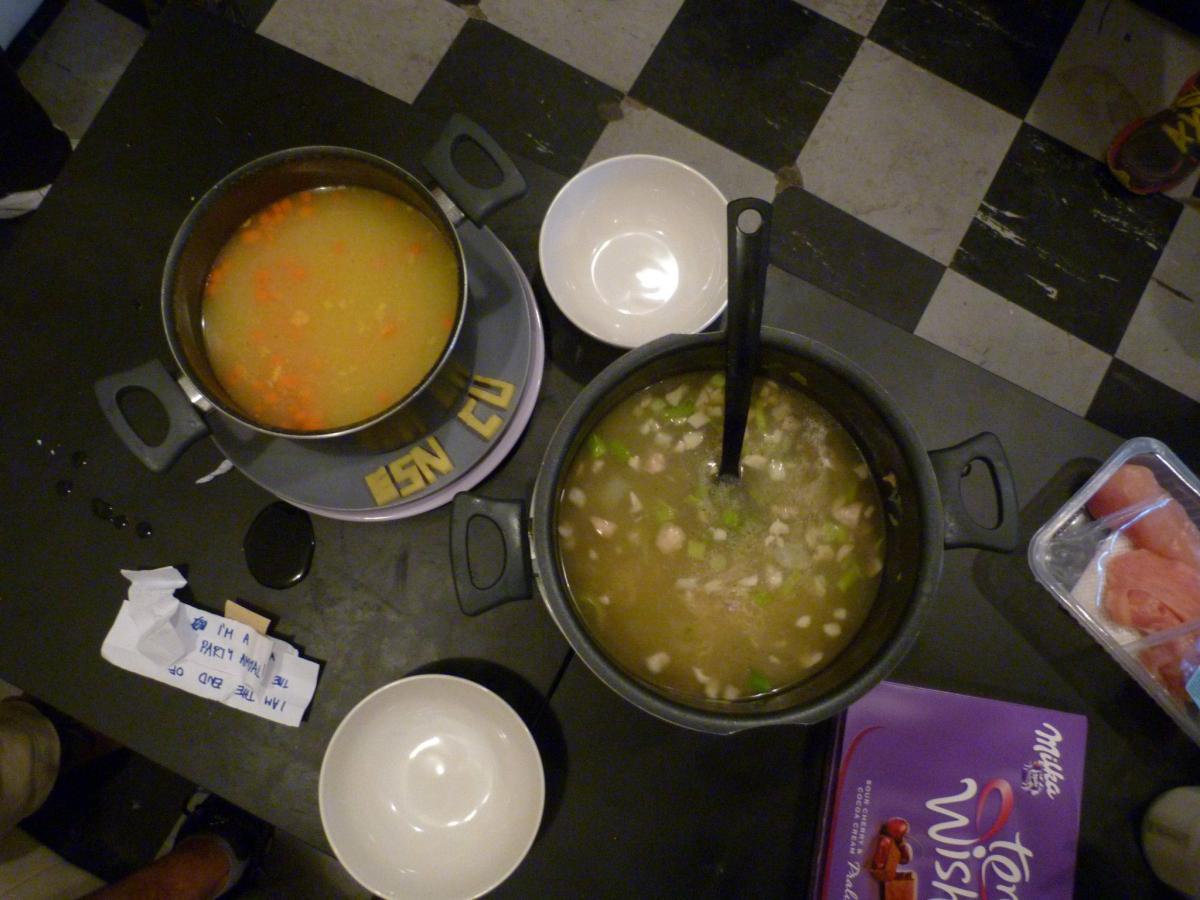 The first mission, was last semester's final mission - elimination tag. After winning each discipline you got few ingredients for your final cooking game. You were supposed to cook a soup, and I need to say, both of them were very tasty, so it was hard to pick a winner! Congratulations to winner!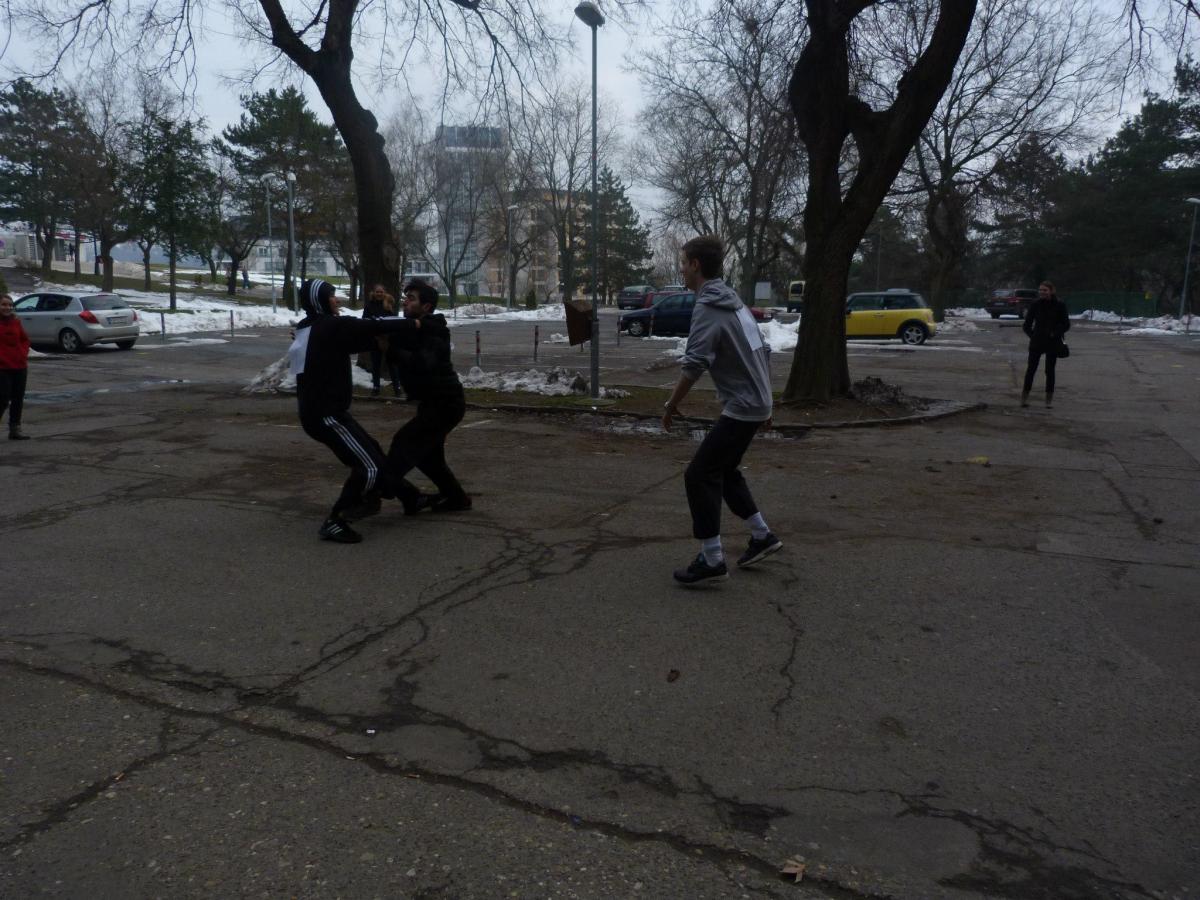 Those who didn't come and woke up in the evening met together at our last party in Club Dole. We showed you once more how awesome ESN card is and thanks to this simple card you gor -1 euro from entrance and a jagermeister as a welcome drink! You celebrated the end of the Welcome Week and so we did.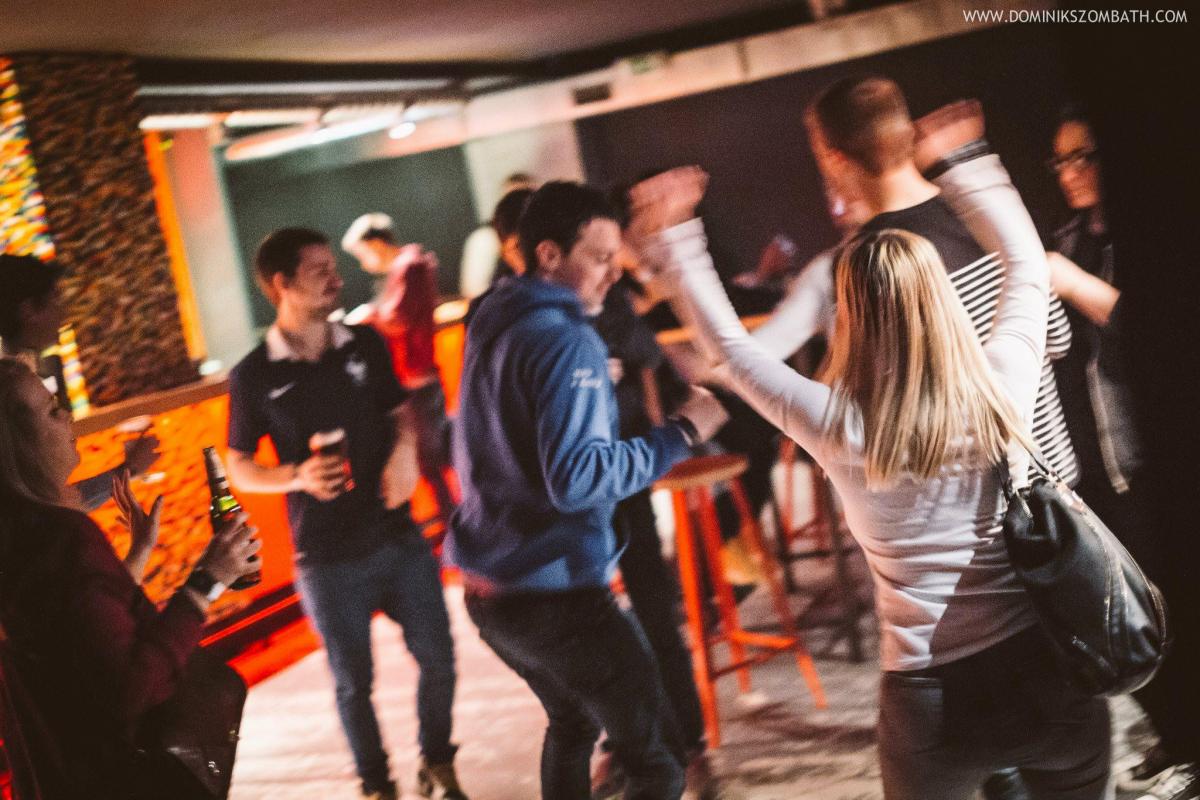 And is there a better way, how to finish this busy week than a trip? To relax, talk and take more photos? Of course not! So how did you like Devín, the castle we visited on Sunday? As for me it's a really beautiful place and walking around feel like being in a fairy tale!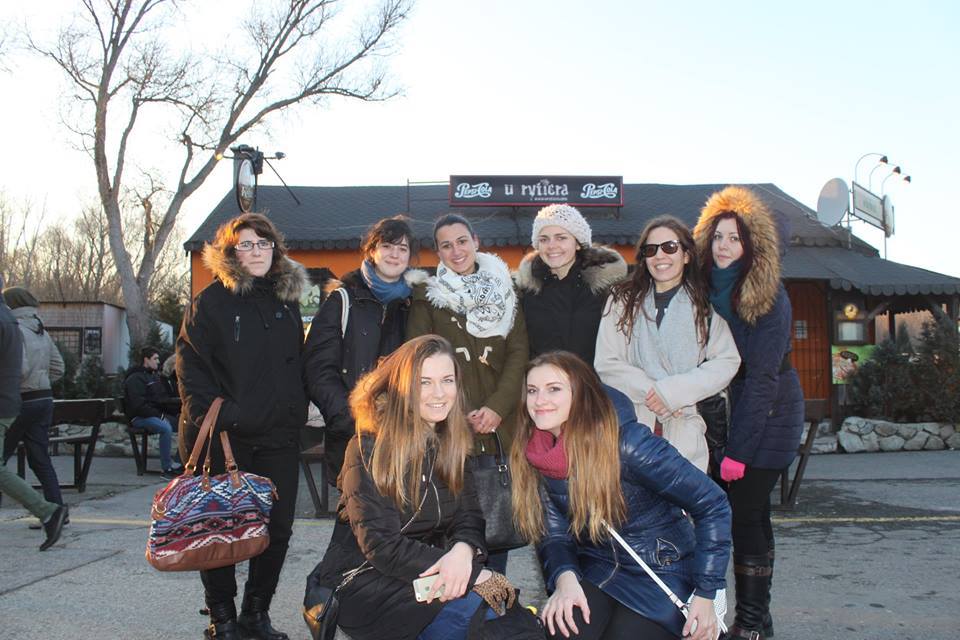 I think that it was a great finish and I hope that all of you enjoyed our Welcome Week as much as you could. We hope you will join also another events prepared by ESN CU Bratislava and make great memories!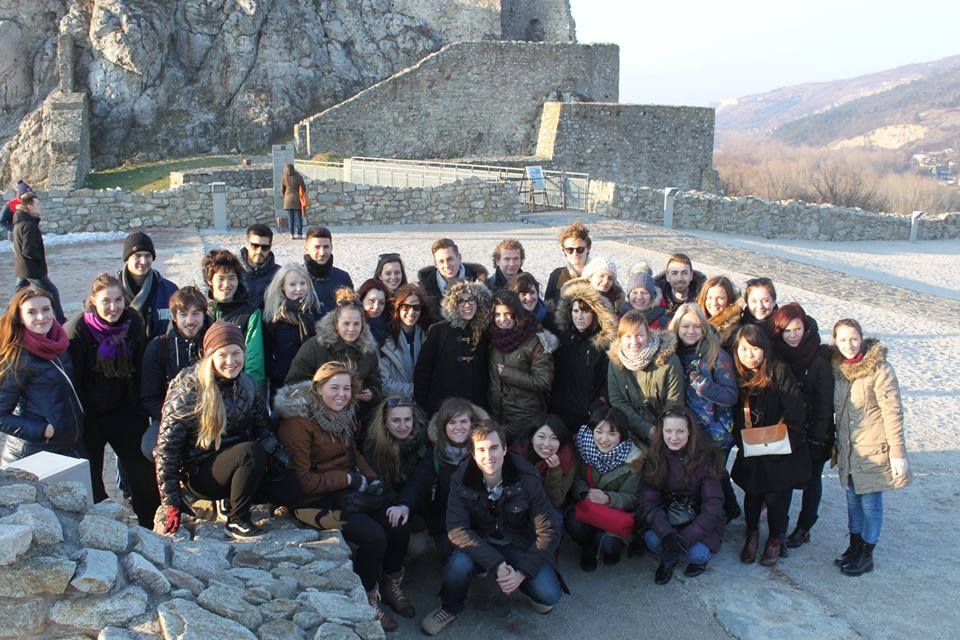 I think that's all we should say to recall your memories back :P