ESNcard is the membership card for of the Erasmus Student Network. It is not just a proof of membership in ESN Comenius University for the incoming students (and our volunteers), it's also a card offering a lot of different discounts - local, national and international. 
Valid in 41 countries across Europe.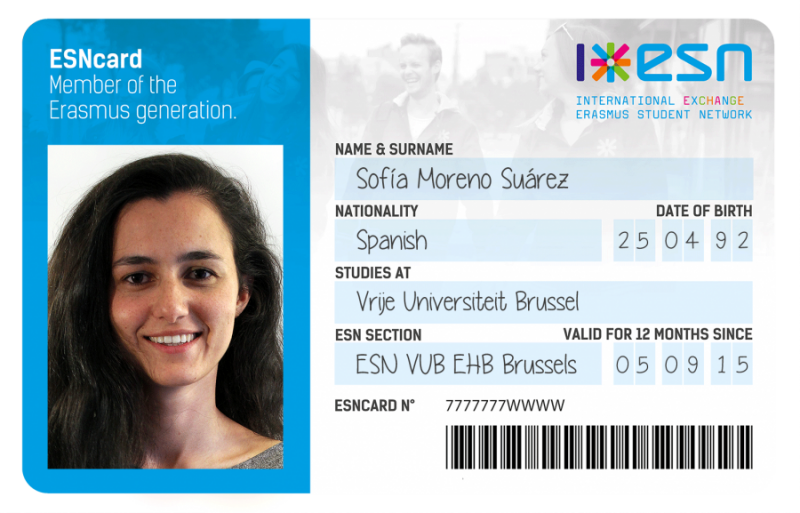 Membership fee
According to the Slovak law, in order to get ESNcard (a membership card of ESN) you need to pay a membership fee. For our organization, it is 15€ / year. If you are a member of ESN CU, it means you have an access to a lot of discounts and special offers from partners AND discounts to all of our events & trips! 
Beside being and incoming Erasmus+ student & paying the membership fee, you do not have any obligations. 
What you get in Bratislava with ESNcard
10% off for door to door shipping packages an luggage around Europe with Eurosender
25% cashback when travelling with Leo Express
Minimum 5€ off from our Trips
10% off for Flixbus
Ryanair - 10% off for 4 single flights and free check-in luggage of 20kg 
Buy 2 years of NordVPD 65% off and get Threat Protection for FREE!
What else?
A lot of other benefits and discounts from our partners

ESN card can be used at any ESN Section in Europe (meaning the discounts can be used all around the Europe as well!) 

Click here to search in database of all discounts 
How can I get ESNcard?
There are more ways how to get your ESNcard. 
Most convenient option for the incoming students is to get it during the Welcome day or Welcome week. ESN will be there with a lot of cards.
Visit us in our office during the office hours, we will publish them on facebook or in WhatsApp groups.
You can get them by post as well - just send us message on Facebook or email: cu@esn.sk ; however you be required to pay a shipping fee at the cost of 2€.
Ask your buddy, maybe he / she / they can bring it to you.